Air Purification
FILTER MAY VARY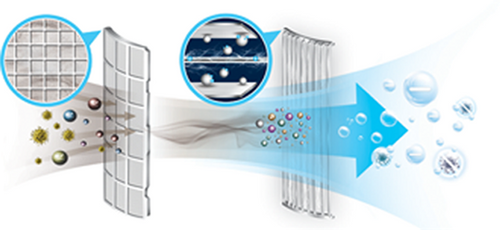 Samsung air conditioners feature a wide filter (PM2.5) that covers 100% of the air inlet hole, meaning it completely filters all air that comes in, capturing fine dust more effectively, and emitting clean air.
Super Plasma ion (SPi) reduces up to 99% of certain harmful viruses, mold and airborne allergens.
Easy Filter Plus – covers 100% of the air inlet hole, coated with unique anti-bacterial and anti-virus material. Filters airborne contaminants and allergens.
COOLING & hEATING
COMFORTABLY COOL. SURPRISINGLY CALM.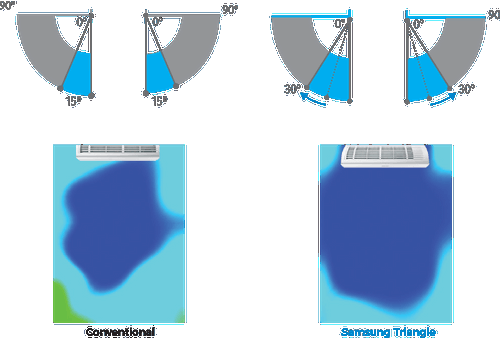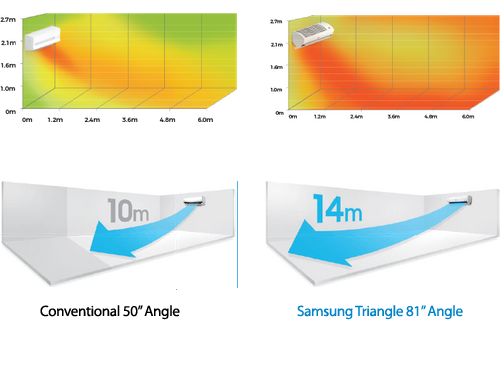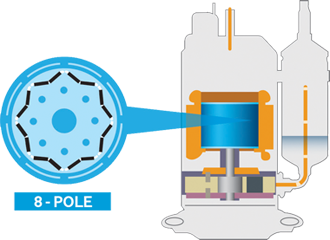 DIGITAL INVERTER 8-POLE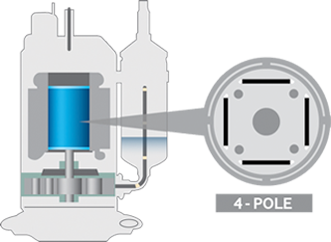 CONVENTIONAL DIGITAL INVERTER
The World's First Digital 8 Pole Inverter
The core technology of Samsung's advanced Digital Inverter Technology is the newly introduced 8-pole inverter. Utilising the world's first 8-pole motor, instead of the standard 4-pole in the compressor of an outdoor unit, meaning less torque fluctuation.
This enables a more effective and efficient operation with less vibration, and also reduces energy consumption.
POWERboost Technology™ dramatically shortens the time it takes for the compressor to reach the maximum Hz when it starts operating, meaning you can enjoy coolness even faster!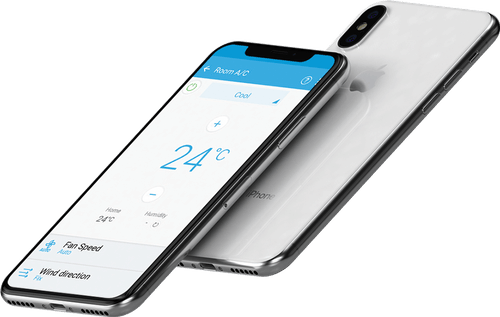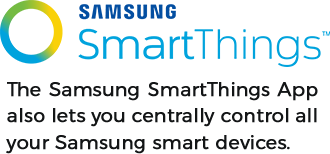 Smart Functions
SAMSUNG CONNECT BECOMES
SAMSUNG SMARTTHINGS
Samsung air conditioners offer Wi-Fi control using the Samsung SmartThings app on your smartphone (available on iOS and Android), allowing you to remotely control your units and schedule operation at anytime!

EMISSIONS
Samsung is presenting a new era of air conditioners with R32 refrigerant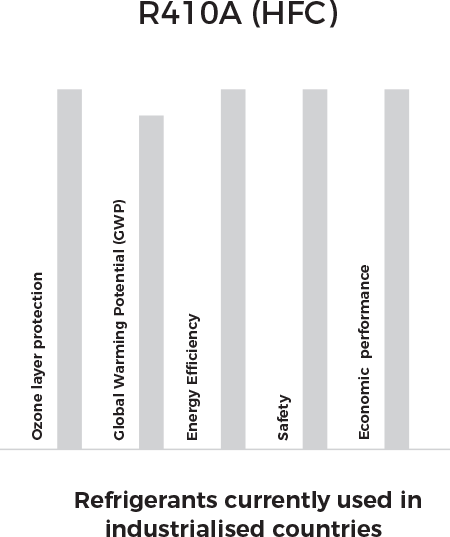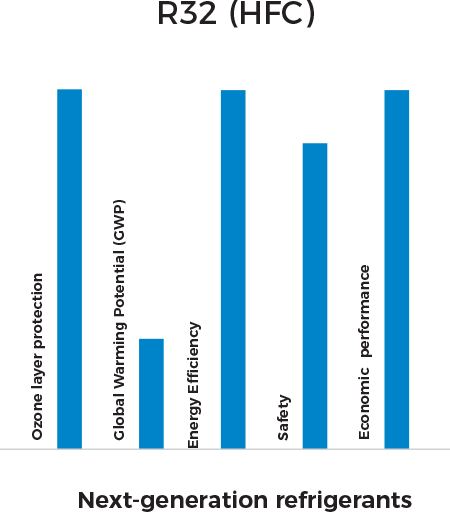 Reducing F-Gas Emissions
2.5kW and 3.5kW units available with R32 refrigerant.
Samsung is presenting a new era of air conditioners with R32 refrigerant, which is more environmentally friendly than it's predecessor R410A. R32 has a lower Global Warming Potential (GWP) of 675 compared to R410A with 2.088 and it also has an Ozone Depletion Potential (ODP) of zero, so it helps conserve the ozone layer and can also be easily reused.
R32 has a high refrigeration capacity and thermal conductivity. This results in higher capacity and energy efficiency and reduces the charging volume by 30%. Samsung's air conditioner with eco friendly R32 refrigerant offers a new way of living to protect our Earth.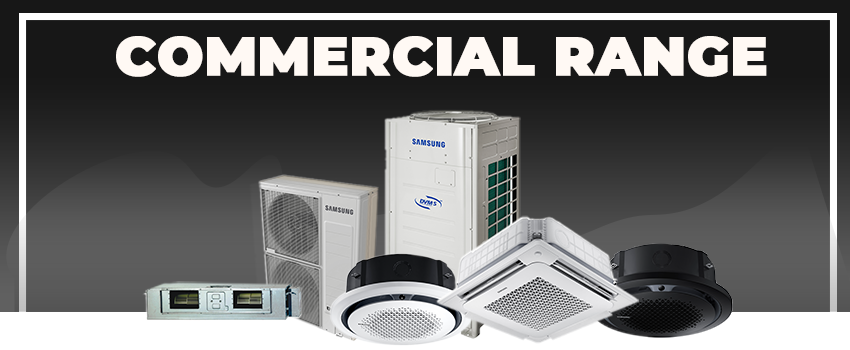 360 Cassette
Evenly circulates & cools every corner
The bladeless circular 360 Cassette is Samsung's innovative and stylish design for indoor air conditioning units. The ground breaking design allows for even cooling with no loss in airflow, setting new standards for multi-directional cassette units.
The circular unit blows air in all directions (unlike the traditional 4-way cassette which creates areas of uneven airflow), meaning all corners of the room are the same temperature. The bladeless design disperses cool air across the room, making you comfortably cool without feeling cold drafts. With no blades blocking the airflow, it also expels 25% more air and spreads it further.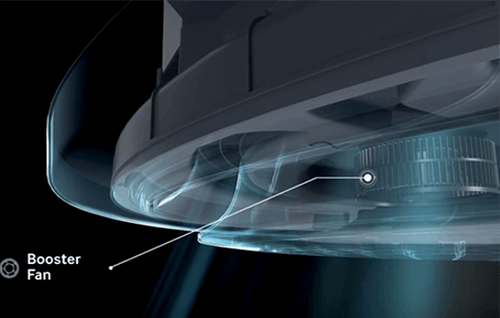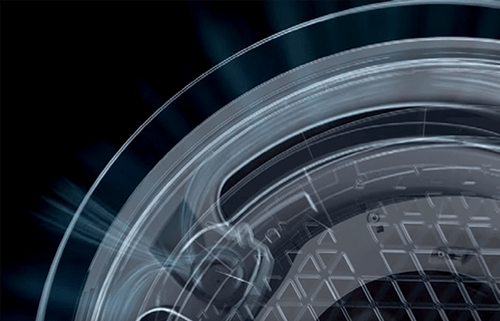 4-Way Cassette
wider cooling range with new optimised blades
The Wind-Free 4-Way Cassette pushes air out through thousands of micro air holes in the panel, producing a dispersed and gentle flow of air defined as "still air". The key here is that the holes create a still, cooled airflow that infiltrates the room gently and softly, so users don't experience cold drafts.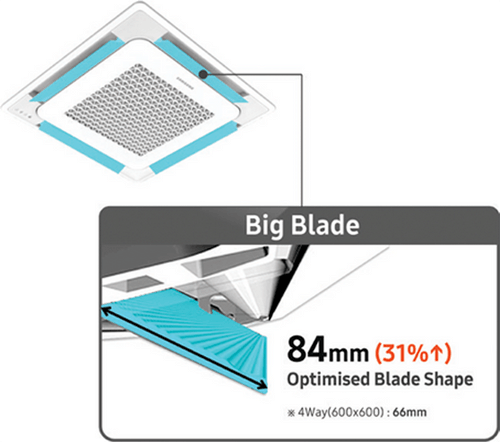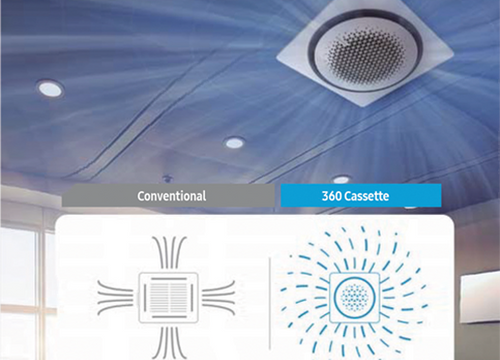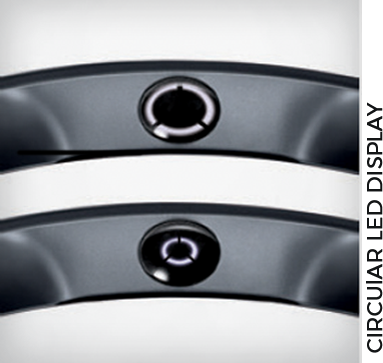 The air supply is adjusted without using flaps: three booster fans create an under pressure within the hollow space in the cassette, that deviates the direction of the outgoing air. In this way the "coanda" effect is used for a "rain-like" distribution of the air that makes the room particularly comfortable.
The unit features a stylish panel with an intuitive LED display which allows users to change the airflow direction depending on preference. The three settings include horizontal, vertical, and control individual zones airflow direction.
With a choice of black or white, square or round, this unit will suit the style of any room!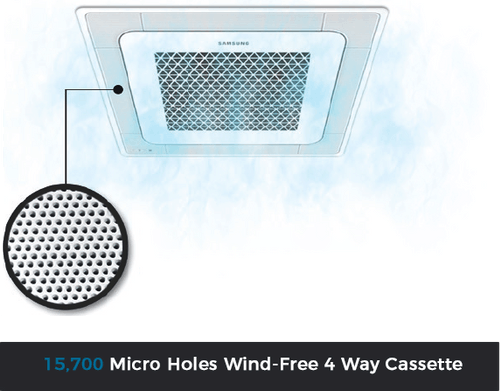 The big and optimised blades enable a wider cooling range, resulting in improved air circulation within the room, and cooling the area much faster without leaving any dead zones.

The smart comfort operation maintains an optimal room condition automatically, by detecting not only the temperature but also the relative humidity in the room.