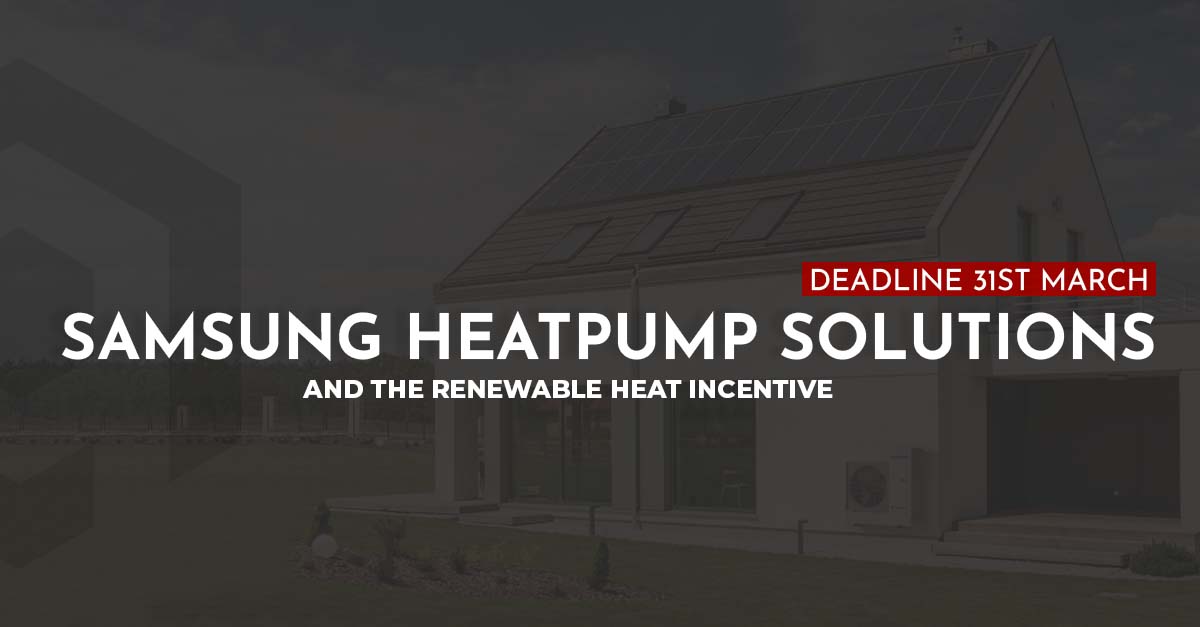 THE DEADLINE IS FAST APPROACHING
The deadline for new applications for the Domestic Renewable Heat Incentive (RHI) is fast approaching. Your customers only have until 31 March 2022 to apply.
Renewable Heat Incentive
The Domestic Renewable Heat Incentive (RHI) is a government financial scheme to promote the use of renewable heat. The regulation has been put into force to encourage the industry and its users to transition to refrigerants with a lower GWP.
Samsung Climate Solutions

Samsung is constantly innovating to help drive the much-needed change to cleaner and greener energy, while improving indoor climate comfort and wellbeing. Samsung's Air to Water Heating Systems use innovative heat pump technology to deliver supreme comfort and low operating costs. They provide various combinations of air and water solutions, so you can satisfy your specific climate needs year-round.


Air to Water Heating (EHS)
The Samsung EHS (Eco Heating System) extends the compact and modular Tank Integrated Hydro Unit for TDM Plus in addition to Mono and Split. An Air Source Heat Pump (ASHP) is a renewable heating technology that can be used to heat your home or office and supply hot water. They are a great alternative to conventional electric heating, gas, or oil boilers as they can be used with a radiator system or with Under Floor Heating.

MONO EHS
The EHS Mono can connect to third party equipment such as Domestic hot water (DHW) tank thanks to the Samsung Mono Control kit which includes a controller, flow sensor, DHW sensor, leaving and return sensors.
Discover our Samsung Range

Alpha Wholesale in combination with Samsung, are one of the UK's leading air to water heat pump suppliers.


Get in touch today to discuss your next project on 01622 831836