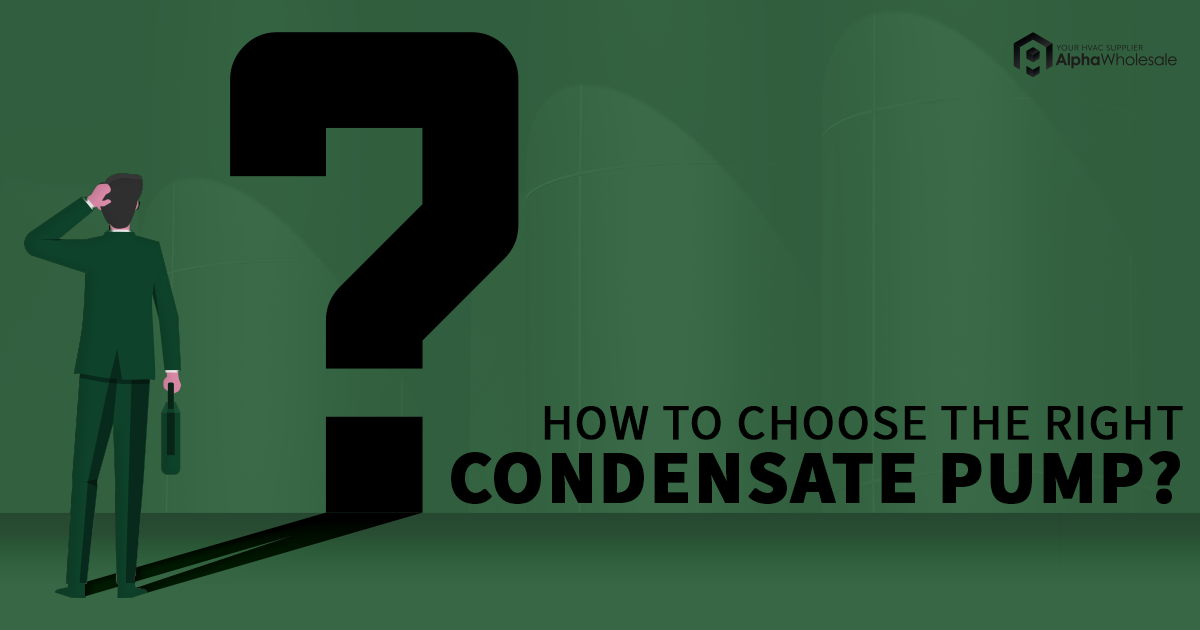 Condensate Pumps are small mechanical units which takes full responsibility for collecting moisture and drain water produced by Air Conditioning Units. The water fills up the collection tank and when the water reaches a certain level, a float switch activates the pump which pumps the water out via the discharge pipe.
How do you choose the right Condensate Pump?
There are quite a few variations on the market, all of which have varying features and price ranges. So we've listed a few things to look out for when purchasing a Condensate Pump.

1. Voltage
Consider the application and what power or voltage is required.

2. Tank Size
Is the tank size suitable for the type of installation?

3. Float Switch
The Float determines the level of water in the tank which informs the unit to start draining. As a key component to ensure the pump is working correctly, it's best to review the float switches in each pump.

4. Safety Switch
In case of pump malfunctions, the safety switch can automatically turn off the device. Some pumps can also be linked to alarm systems.

5. Mount
Does the pump offer different installation options? For instance, can the pump be mounted on the wall and on the floor?
What feature do you look for when choosing a
condensate pump?
For more information, get in touch with one of our account manages on
01622 831836.